Gift Guide 2022: Under $100
The second instalment in our gift-guiding series features a collection of unique treasures that encompass home, face and body. You're sure to find that special someone a treat with our under $100 top picks. 
- RACHEL SAUNDERS WAVE INCENSE HOLDER (MOTHER OF PEARL + MATISSE BLUE) - $84
Handmade in Canada, a functional and sculptural delight for any room in the house. 
 - F.Miller Body Oil - $80
Give the gift of silky smooth skin in a chic glass bottle that sits pretty on any bathroom shelf or bedroom vanity. 
- BAINA Organic Cotton Hand Towel - $58
We couldn't not include another Baina favourite in this timeless checkered pattern. The softest hand towel you will ever use. Also available in Sage + Chalk. 
 - SUNJA LINK BODY SHOPPE SIGNATURE SUNSHINE CANDLE - $60
The gift that keeps on giving, once you've burned through the 40+hrs of candle, turn the golden, glass container into whatever you please. 
- WINDEN PLUS GRANDE CLIP (CHAMPAGNE) - $59
An accessory to please the minimalist's in your life and the environmentally conscious (made from plant derived plastic!). 
- LESSE REGENERATION MIST - $59
Who doesn't love a mist? Fit for skincare aficionados and novices alike. Brighten, balance and replenish moisture. 
3 step lip kit to exfoliate, nourish and protect.
- MAUDE VIBE AND SHINE - $79
The complete kit for ultimate pleasure. 
- NATUREOFTHINGS SUPERLATIVE BODY BALM - $79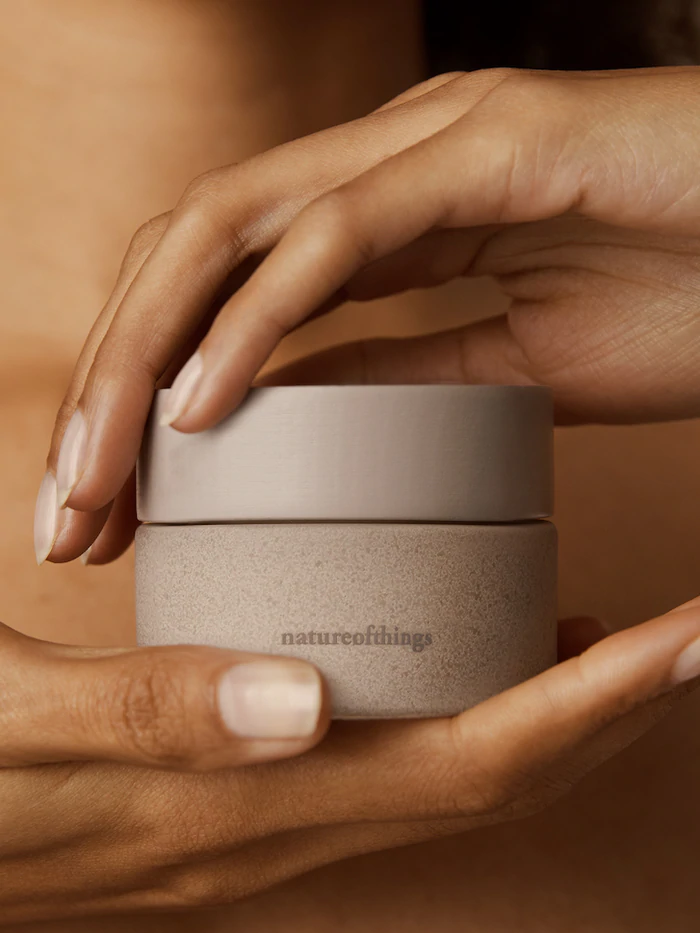 Muscle tension and pain relief for active bodies that need some TLC. 
A universally flattering kit that is perfect for those looking to find their clean makeup staples. Features everything you need to create simple everyday looks or go bold.