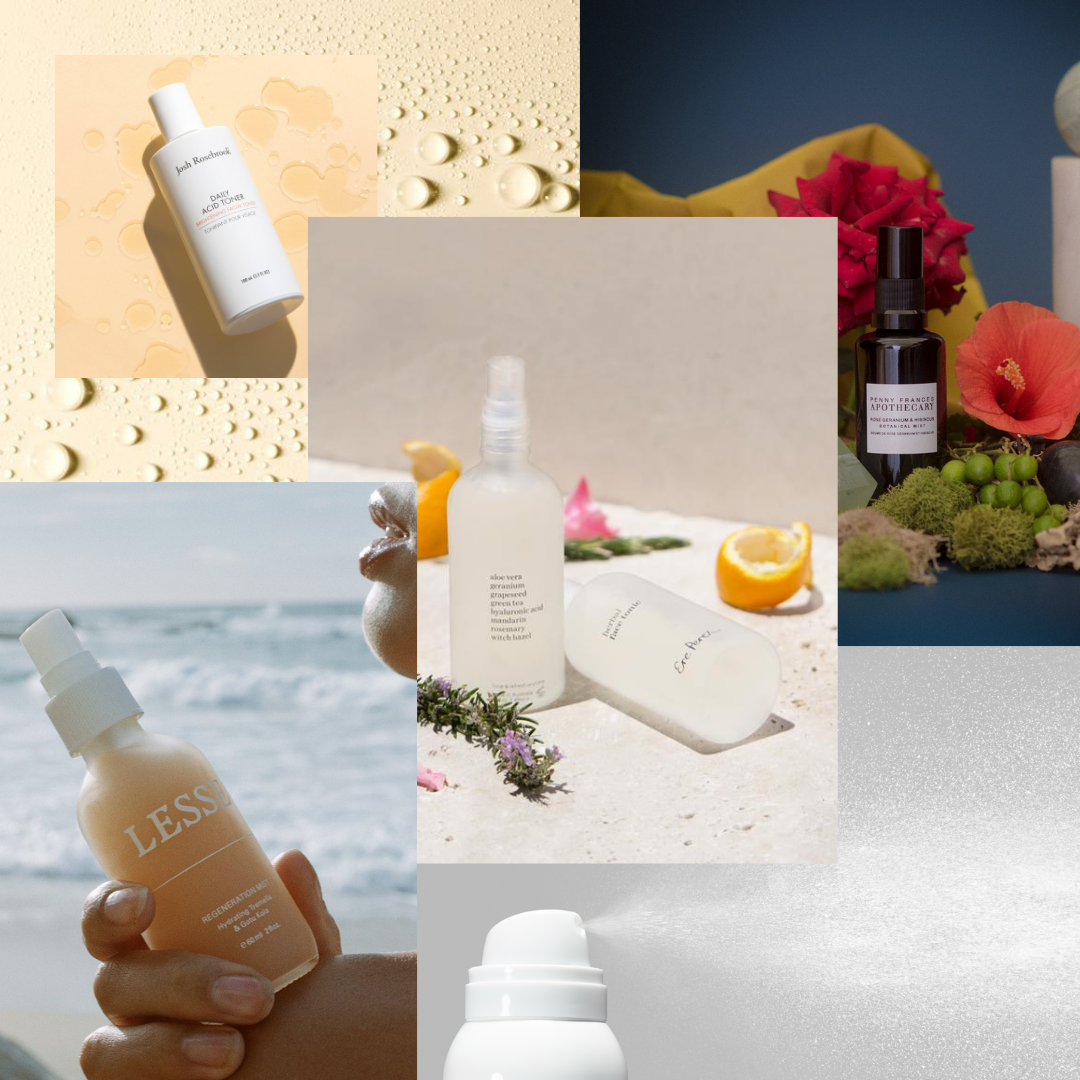 Hydrosols vs. Toners
A hydrosol is a lightly scented floral water that is created through the distillation of plants. The essential oil is separated from the water (which becomes the hydrosol), both with their own myriad of benefits. Depending on which plant or plants are being used in the distillation process, hydrosols can be moisturizing, toning, soothing and aromatherapeutic. Depending on their ingredients, they can also be used as room sprays, hair & body sprays, or any scented water use. 
Whilst toners are still included under the umbrella of hydrosols, the real difference lies in the ingredients. Toners can sometimes include alcohols and/or acids, and generally include more potent ingredients with higher concentrations of oils. Toners can be hugely beneficial to the skin depending on what you're trying to target. Natural acids and witch hazel help to brighten and soften the skin, whilst plant extract like aloe and jojoba hydrate and heal. Toners can play such a role in healing damaged skin, calming down inflammation, and giving your skin some life when it needs a pick-me-up.