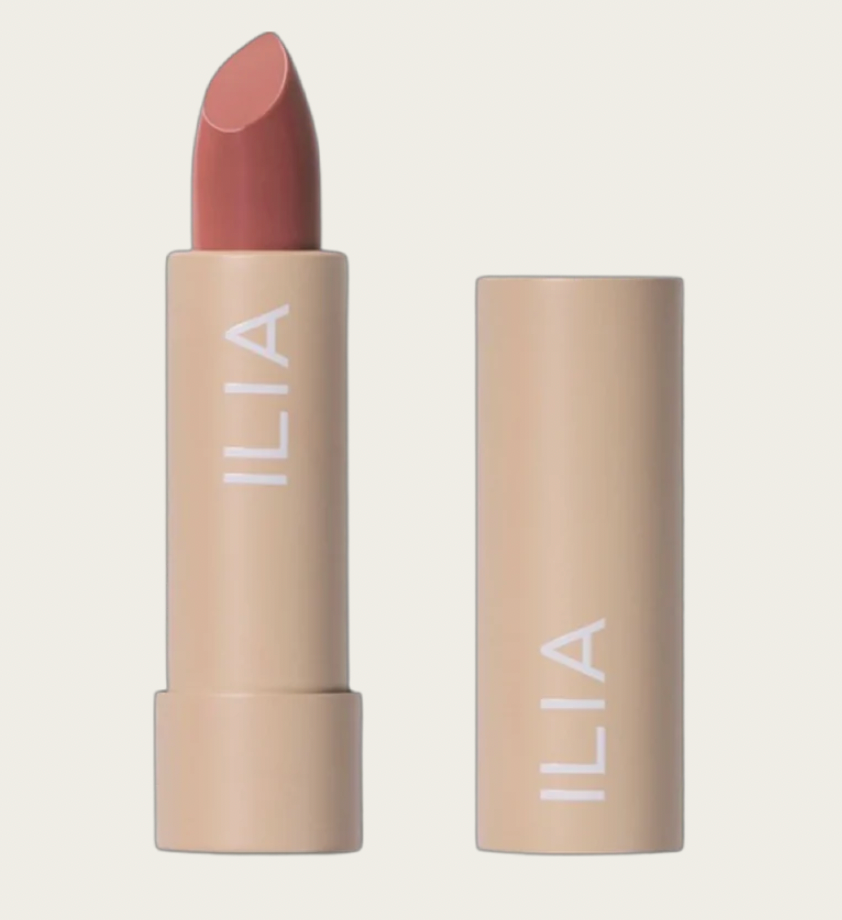 Ilia Lipstick
Can I admit something? I have been wearing MAC's Dubonnet lipstick for like 20 years. What can I say? Twin Peaks made a big impression on me and I still believe I will look like Sherilyn Fenn if I wear the right lipstick.
But here I am at 45, on the cusp of making a big change in my life. It's called Lust for Life by Ilia, and though a little bit closer to a purple-red than a brown-red it still hints at the same angora sweater and arched eyebrow look that I love, but with a gentler touch. Technically this is not a lipstick; it is a tinted lip moisturizer. And it really does moisturize. Regular lipsticks leave my lips constantly chapped, but in the week I've been using Ilia, I have not used lip balm once.
The colour goes on sheer at first, but can easily be built up in a few layers. It's nice to see a natural product with a good pigment load and coverage! Also, I like that this product can do double duty as a tint and a lipstick. Will I go back to Mac? Maybe when I am feeling nostalgic? But having spent a week, not constantly reapplying (the Ilia doesn't come off on absolutely everything) and not picking at my dry lips, I think I can safely say that this is my new lipstick. Goodbye Twin Peaks, Goodbye Dubonnet, goodbye dry lips.
https://sunjalink.com/collections/makeup/products/colour-block-lipstick-ilia
Fiona Curtis