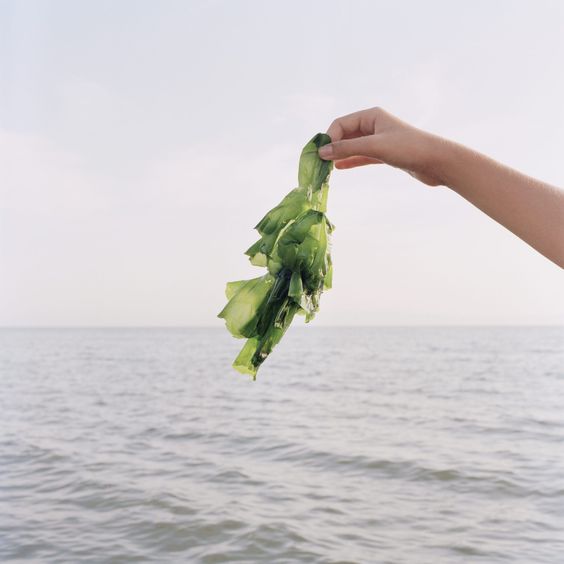 Let's Talk: Seaweed/ Marine Botanicals
The skincare ingredient no-one knew they needed. We're big fans of
marine botanicals
over here, even incorporating seaweed into a few of our
house line
products.
From what we know, there are over 30,000 species of seaweed in the ocean and some of them are packed with vitamins, essential minerals and amino acids which can be hugely beneficial when tackling various skin concerns. We've discovered that Seaweed (including Kelp) is abundant and among some of the fastest growing organisms on Earth in addition to absorbing CO2 and helping to reduce ocean acidity so environmentally, it's sound. 



But, what benefits could it have for our skin when applied topically?  



Seaweed is thought of as a protective ingredient that has been shown to help heal skin, brighten and hydrate as well as boasting gentle exfoliating properties which is why those with specific skin concerns such as excess oil, fine lines, inflammation or dullness might want to consider seaweed-infused skincare. 


With no known negative side effects or ingredient pairings that should be avoided, Seaweed plays well with sensitive (including those with Rosacea), aging, blemish-prone and dry skin but can truly be incorporated into any skincare routine with any skin type. 



Not only does seaweed contain essential fatty acids that help maintain our skin's barrier, but it's also rich in polysaccharides such as alginic acid, which help to lock-in moisture making it a great ingredient choice as we head into the cooler months. 



Like most skincare, seaweed isn't a miracle ingredient and the best results will come from consistent use in formulas that are right for your skin type and concerns. 
The infusion of
Fucus Vesiculosus AKA Bladder Wrack Algae in our best-selling, multi-tasking Mist helps to heal and protect skin, working synergistically with soothing hydrosols, Rose & Aloe. 
WONDER VALLEY - SEAWEED BODY SCRUB 

 Detoxifying Alaria Seaweed is the superstar botanical in this purifying scrub that resets skin back to a soft + supple state.
SUNJA LINK - EVERYWHERE WASH + LOTION 


 Giant Sea Kelp from the coast of Vancouver Island is the hydrating hero that is featured in both our Everywhere Wash & Everywhere Lotion. Helping to balance skin and avoid moisture loss. Side note, the Wash is PH-balanced so you can confidently use as a face wash too!
The combination of Korean Seaweed and Mallow Extract combats redness and evens skin tone in this multi-correctional powerhouse serum. 
 The Seaweed extract in our serum is similar to the one in our Mist, offering protective and healing properties. Along with Niacinamide (Vitamin B3) and Hyaluronic Acid, we love this one for diminishing fine lines, fighting acne and refining overall skin texture and hydration.