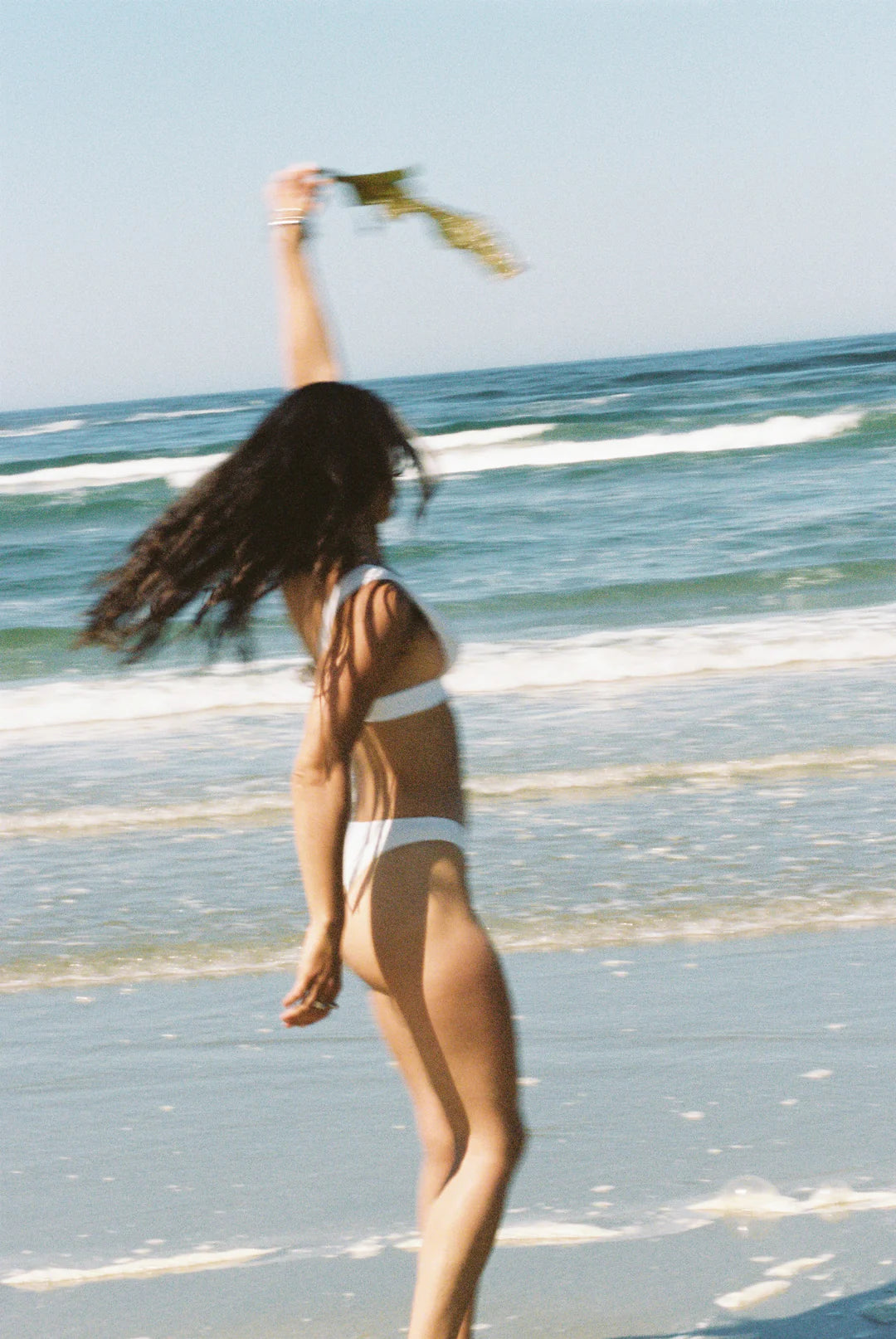 Earth Day: Meet Our Local Brands
 This Earth Day we're keeping things close to home. We want to highlight the brands and products that are local to us.
Supporting local can be extremely impactful in the fight for a better, more sustainable future on Earth. Our individual choices can contribute to the larger picture and the collective work that's needed to repair the damage and protect our home for generations to come.



We are so proud to stock this collection of brands that all bring something unique to our store and provide us all with the opportunity to shop in accordance with our values, making a difference with each purchase. 
Our local brands all have their own story to tell but one thing they have in common is their commitment to sustainable practices that include ingredient sourcing, small batch production and even hand delivering to our Vancouver store to cut out unnecessary shipping. Our collection of local brands also have a much smaller carbon footprint due to the carefully considered, earth-friendly choices made at every step. 



Partnering with
likeminded small business'
who care not just about
what
they are putting out into the world but also the process to get there is so important to us. In launching our house brand, we've seen first hand how much hard work and dedication it takes to create products that are clean in formulation and consider the impact they have on the the planet. 
You may be familiar with some of the brands in this guide or they may be new to you. We hope this guide inspires you to shop local this Earth Day and beyond.
THE WILDS 
"Clean skincare for the aspiring minimalist" 
We're proud to be one of the first stockists of The Wilds, founded by Ro Brahmand. Providing us with a minimalistic-approach to clean beauty, The Wilds dispels the idea that a skincare routine must be 15 steps long in order to be effective. An approachable 4 step regime inspired by nature and driven by proven high-performance formulations that are genderless, non-toxic, responsibly designed and produced within BC. 
The Wilds is committed to the planet, fighting hard as a new business to do everything they can to make an impact. All of their ingredients are non-toxic and safe for both humans and our planet, outer packaging is currently 100% recyclable and product bottles are at 90% recyclable (with plans to reach 100% by 2025). 
Alongside this, the brand donates 1% of all profits to the 1% For The Planet movement, which certifies reputable businesses to prevent greenwashing and contribute to truly impactful, planet-saving initiatives.




_______________________




KOV 
"That ocean fresh feeling"
Head-to-toe cleanser and lotion from the ocean. KOV makes natural bodycare that harness' the hydrating properties of Giant Kelp, working with fair trade suppliers to source the best organic, biodynamic and responsibly harvested wild skincare ingredients without preservatives or fillers. 
Part of the 1% for the Planet  program, which helps to give back to environmental organizations that conserve habitats for marine life, KOV is also a proud partner of
Raincoast Conservation, 
an organization that uses peer-reviewed science and community engagement to protect the lands, waters and wildlife of coastal British Columbia. 
KOV offers a refill program that we implement here at the shoppe encouraging the re-use of their glass containers and allows you to re-up on your favourite products. You can stop by anytime with your KOV Everywhere Wash or Lotion bottle and have it refilled, saving a few dollars each time too! Win-win. 




____________________________





NALA CARE
"On a mission to change the way we, as a society, view health & self care by providing high quality products free from negative side effects."
Nala Care takes the guesswork our of clean, personal care. Transparency and education are at the forefront of Nala's inspiring mother-daughter founded company who lost a family member too soon and made it their mission to offer clean bodycare, free from toxins found in conventional cosmetics whilst remaining high-quality and efficacious. 
With the evolution of their brand, they have remained committed to sourcing ingredients and packaging that are earth-friendly and hand-make all products in their Vancouver production facility.  
______________________
SUNJA LINK HOUSE BRAND 
"A curated collection of clean essentials made for all to help ground us in the ritual of skincare" 
Our house-brand is very much an extension of our shop and the ethos we stand by which prioritizes high-quality ingredients, people and the planet on which we inhabit. 
Formulated and produced locally in small-batches in (almost!) fully recyclable packaging, our line is an accessible regime for skincare aficionados and newbies alike. Comprising of high-quality ingredients that can be used as a complete line or individually introduced into your existing routine. 
Every step of our process takes place in British Columbia from inception to creation and we hope to continue evolving in ways that are completely planet-friendly. 
_______________________
PENNY FRANCES APOTHECARY 
 "Organic, Small Batch, Botanical Skincare."
Penny Frances Apothecary is another local brand we're proud to stock on our shelves. Uniting alluring botanical scents with effective, skin-loving ingredients to create a selection of luxurious products made in small-batches and housed in violet glass to preserve potency. 
Each batch of product is formulated and produced in a small heritage studio in East Vancouver all comprising of high-quality, organic (where stated), wildcrafted ingredients that are meticulously and sustainably sourced from artisan producers within North America. 
 _____________________
MORNINGS 
"Providing harmony and grounding from environmental and physiological stresses through herbal and mushroom remedies."
MORNINGS believe in creating healthy, daily habits that feel easy and fun by creating a collection of herbal and mushroom tinctures that support our mind and body and can be easily integrated into our lives. 
 All MORNINGS tinctures are Organic, non-GMO, have been assessed by Health Canada, and have been issued a Natural Product Number (NPN) which deems the product safe, effective and of high-quality. 
The boxes for the Drops are 100% recyclable and the glass bottle can be placed in your glass recycling bin or washed and re-purposed!
Greenhouse gas emissions from the paper lifecycle, the transport, and the printing of our MORNINGS postcard have been offset through investments in energy efficiency and non-fossil fuel energy technologies making it carbon-neutral. 
Whether you need some extra immune support, regulating your nervous system or have trouble sleeping - MORNINGS has you covered. 





___________________




KONBU 
"Marine-based philosophy of skincare"
A new and welcome addition to our shop. 
Konbu harness' the powers of oceanic forest to nourish and restore skin. Sustainably sourcing marine botanicals off the west coast of Vancouver Island, Konbu is formulated by clean cosmetic chemists and thoughtfully packaged in sustainable aluminum tubes and post-consumer recycled materials.
Reimagining sustainable skincare and exploring the potential of oceanic forests to sequester atmospheric carbon.
__________________

WELLKEPT 
"Refined and sustainable essentials"
Wellkept is a personal-care company that looks deeper into well-being and the products that we use day-to-day, striving to provide solutions to beauty industry sustainability issues. In their own words, Wellkept says: "As a brand, being sustainable means leaving as little of a mark on the earth as possible, and as humans, it means making considered choices—taking only what you need, when you need it." 
Reduced energy consumption, only ever compostable/ recyclable and reusable packaging and ethical production are just a few of the ways that Wellkept stay committed to the the fight for climate action. 
Please consider taking a look at these resources to better understand and support climate action further. 
Project Drawdown: https://drawdown.org/solutions-overview 
1% For The Planet: https://onepercentfortheplanet.org/
WWF: https://www.worldwildlife.org/initiatives/climate
Youth Climate Corps: https://www.youthclimatecorps.com