Article: This is my first go at ONLY oil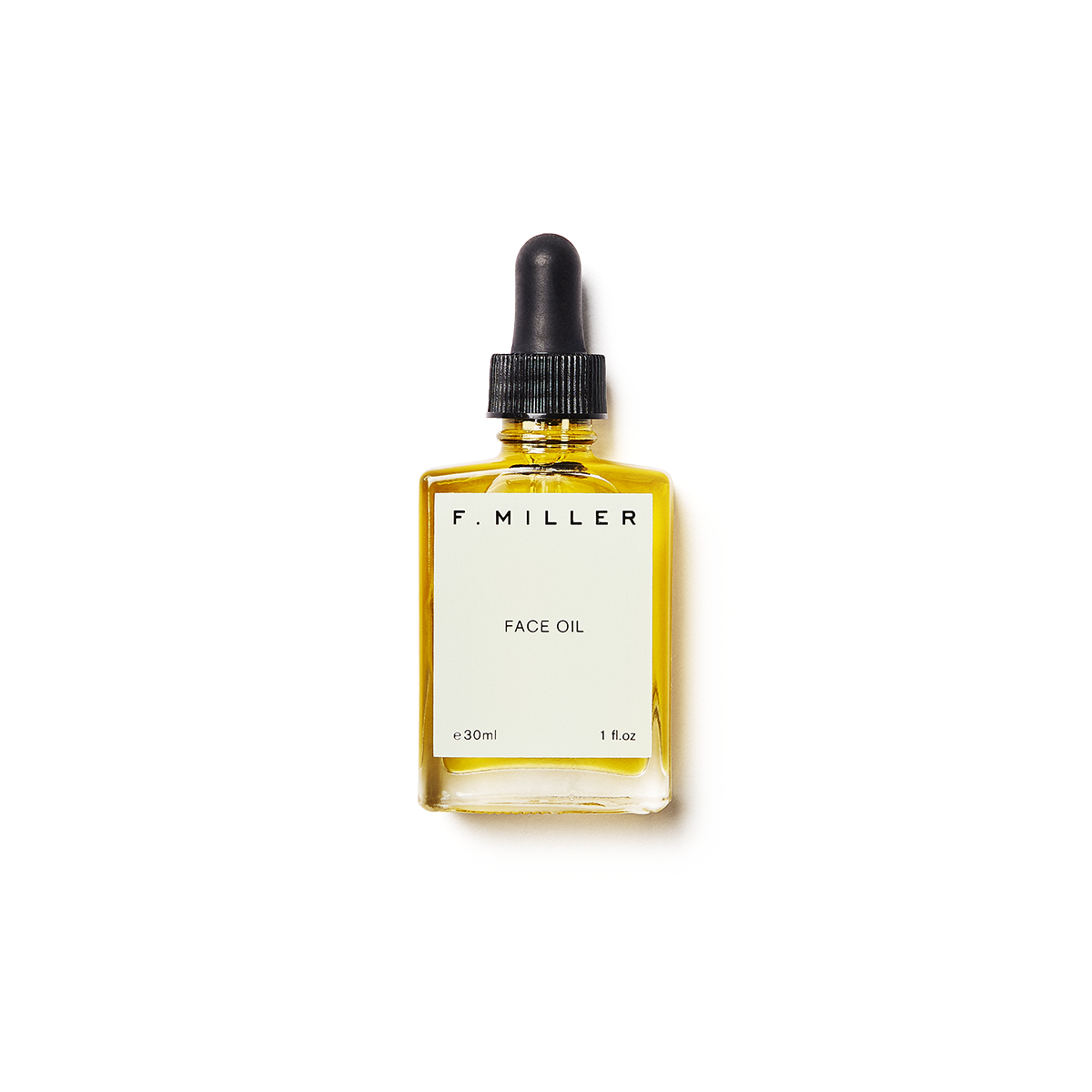 This is my first go at ONLY oil
I put myself through a month-long test of only using oil products.
I choose the F . Miller products. Mostly because the packaging is just perfect and second because the scent was right up my ally, not to strong and not sweet, it's clean, fresh and natural.
I used the Cleansing Oil, Toning Mist and the Face Oil. Technically the toning mist is not an oil, but you get the idea. Plus, I have read you need some sort of hydration under a finishing oil. An oil is perfect for cleansing and finishing, but you need hydration to penetrate your epidermis, which this Toner Mist does.
 I usually use a mix of products, including a lot of Dr.Loretta products. So, products that are soap and cream based, this is my first go at ONLY oil for cleansing and moisturizing.
It was important to me to try this for a minimum of 28 days, I have heard it takes 28 days for a full skin turnover. It takes about 28 days for skincells to turn over, which means that almost all products require at least one month of use before you'll see results. 
And after about 40 days, I can say, I honestly love the cleanser ($75). I put it on dry, rub it around a bunch and wash off with a warm cloth. My skin feels really clean and not stripped down. Plus, the smell and texture are heavenly. LOVE.
The Toner Mist ($55), I would love more, if it sprayed properly on my face, I think my bottle may have not had the right nozzle? F.Miller recently re-did all her packaging, and it looks so beautiful, she is just getting down the logistics of it. Some of the packaging labels are not staying as they should. But after talking to the company, they are aware of this and are fixing the problem, it's an adhesive issue. It by no way takes away from the quality of the product.
The Face oil is excellent, it is a little pricey, $110 a bottle but it feels worth it. And my skin loves it, it feels soothed and nourished. Also must add, a little goes a long way with these products. I am over a month in, and hardly made a dent in each bottle.
I have to say, this routine makes sense to me, I believe we overdo it with cleansers and moisturizers, taking away from our protective barrier our skin produces naturally.
I will keep at it. However, I am incorporating back in my Dr.Loretta serum. Being someone in my forties who is really into skincare, I need the effectiveness of a high-grade product to help with sunspots and wrinkles. Wish I didn't care, but I do.
Overall an A+ for all the F . Miller products, they just need to get the packaging details down, which they are! If you want your skin to feel soft and not overworked and want your bathroom to look chic, this is the product for you.
 https://sunjalink.com/collections/skin-care/products/fmiller-cleansingoil
Sunja Link