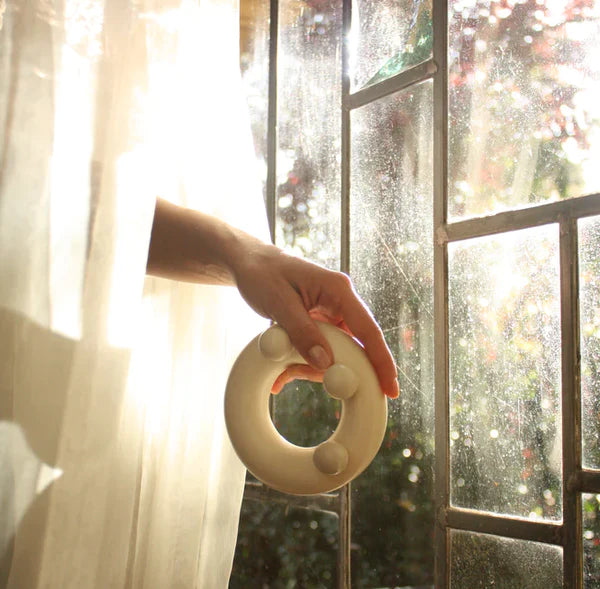 Life's Daily Rituals
In navigating the ebbs and flows of life's journey, we rarely find time to unwind, disconnect from the online world and relax into the present moment. We recognize that this is easier said than done but we owe it to ourselves to pay attention and find moments of stillness wherever they may be throughout our day. The act of taking time for ourselves and prioritizing our needs should never be overlooked as they help us to show up better for others as well as ourselves. Pouring from an empty cup is impossible to sustain.
When we stop to think about creating rituals out of our everyday routines, we have the opportunity to give meaning to the moment, forcing ourselves to be in the present Much of our stress can be attributed to looking too far ahead or too far in the past so when we are able to slow down, take a breathe and allow ourselves stillness in the now, the mind can take a beat. 
Living with intention and mindfulness are at the top of our list of priorities at Sunja Link and we are grateful to be able to connect with many likeminded brands that share our ethos.  As summer winds down and many of us make the transition back to work or school, we wanted to share some new additions to the shoppe from Rachel Saunders Ceramics that encourage us to lean into the present and just be, even if only for a minute. 
Daily Massage - If you work at a desk, are regularly used as a climbing gym by your children or just experiencing tired muscles or discomfort in the body - might we suggest looking at the genius invention of The Massager by Rachel Saunders. With playful touch and attentive healing being the primary design focus of the piece, Rachel has created a true piece of functional art that relieves tension and encourages a mindful practice to return to your body in the present moment. 
 The Massager 
Hydration - By now, we're all more than aware of the importance of maintaining hydration levels but sometimes the day runs away with us and we approach 3pm feeling parched and looking a little lack lustre. If only there were a chic and functional way to meet the daily water quota. Meet The Amphora Carafe by Rachel Saunders, inspired by the idyllic Grecian coast, this purposeful carafe set boasts naturally cooling abilities through the evaporative qualities of clay and holds 1 litre of your preferred beverage.
Keep this sculptural beauty on your nightstand, kitchen table or desk to encourage you to drink up. 
Setting tech boundaries - We rely on our phones for many reasons; work, staying connected with loved ones, organizing the day to day, avoiding eye contact with strangers on transit to name but a few but many of us struggle with actually putting down the device, disconnecting and tuning into real life.  Turns out that holding a bright orb of light 4 inches from our face hinders the evening process of unwinding for restful sleep. With that, it is recommended to switch off your phone about an hour before you plan to sleep to allow your mind and body time to truly relax. 
It can be tempting to have peek at your inbox or to double check tomorrow's calendar but with your phone now safely snuggled up in The Phone Home, it's all "do not disturb" until sunrise.
Designed around the concept of designating spaces for your things to create harmony and routine, The Phone Home is intentionally shaped like a dome to function as an echo for your alarm so you can keep it outside of your bedroom and allow your phone to recharge until morning. Out of sight, out of mind. 
Setting the scene - Home. In times of stress or discomfort, we seek sanctuary in our space. It goes without saying that it is a huge privilege to be able to create a space that feels comforting and allows us to recharge when we're running on empty. It's always nice when functionality meets thoughtful design and that's where the Wave Incense holder comes in. With the primary purpose of supporting your favourite incense, it also serves as a playful reminder that everything is temporary and to ride out the waves of life as they come. 
Light up, set some intentions and relax. 5 minutes is all you need. 
Which daily routines can you build into meaningful rituals? it may be easier than you think.