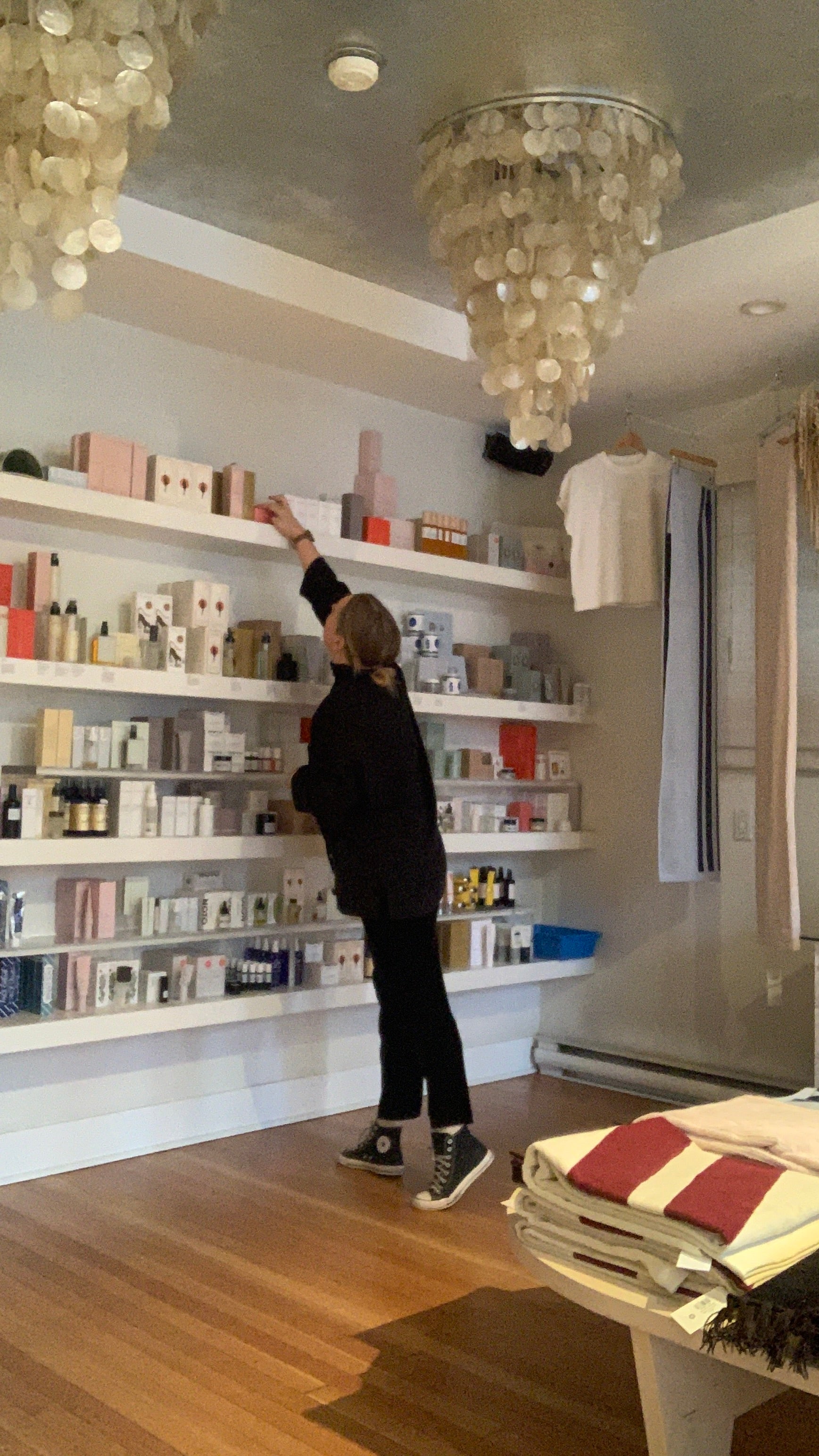 Q + A with Sunja: Creating the Core Skincare Collection
With the launch of the house brand skincare essentials, we've been getting a lot of questions about how it came to be. We sat down with Sunja herself to chat about the core values, the process of launching the clean skincare line and the best ways to use the products to get the most out of them.  
What Inspired you to embark on the journey of creating a collection of skincare essentials? 
After 4 years of living and breathing skincare through opening the shoppe and spa, I felt like I really understood what my customers wanted and needed from their skincare and was ready to create those products for them.
What values were important to you when designing and creating the line and why? 
I knew I didn't want to sacrifice quality for design and was determined to have
both. It was extremely important for me to source high quality ingredients to offer effective products at an accessible price whilst also prioritizing the overall design. 
Affordability was tricky in the beginning but by cutting out the middle man, we were able to do it. 
How was the collection intended to be used?
I wanted all of the products to be able to be used together or separately. Each piece of the collection is special enough on it's own and can be worked into any regime but the whole set works well together to take the stress out of putting together your own routine. I also wanted to cater to those who hate the idea of a daily regime and prefer a minimalist approach,
The Wash
and The Mist are perfect for that, just cleanse and mist and you're done.
Who would you say the could benefit most from using the collection? 

This collection was created with our all of customers in mind, made for everyone regardless of age, gender and skin type. And always only tested on humans. 
What are your favourite ways to use the products?
I love using
The Mist
right out of the shower or bath, so I can quickly seal in moisture and don't have to rush to do the rest of my regime. Also, if I don't feel like doing anything else that day to my skin I don't have to, The Mist has me covered. 
The Cream
was the catalyst for the whole collection, so I am partial to that product. Being over 40 I have realized that moisture is key, and The Cream hydrates so deeply, I like applying a generous layer at night to face,
neck and chest.
Where is the line made/ manufactured and packaged and how is each piece packaged?
We work with local formulators and produce everything here in BC with a local small-scale manufacturer. This is ideal for us as it allows us to be involved in every step of the process. We are a small team and so is the production team,
which is great but also means more work for each person involved. 
What has the process been like?

The process has been long! We went through many rounds of testing before we were ready to launch. I used every product for 30 days or more, then we made changes to the formulas and I started the 30 days over again.

And don't get me started on the packaging, because design is my first love, this had to be right but I learned the hard way I had to be smart and use what was available to us. I had big dreams of an environmentally sound plastic that is biodegradable but it turns out that is near impossible for our small-scale operation. I haven't given up on this and am continually working to make it happen! I ended up opting for glass containers as it can be recycled over and over, and if it doesn't get recycled, it eventually turns to sand.
What's the best piece of advice you have received?

Start small, invest in the best. 
How do you hope the skincare line will evolve? 
We are launching a Discovery Set featuring the core collection in smaller sizes which will make great gifts and I plan on adding a new product next year which we'll keep as a surprise. 
My goal is really to make these 5 products the best that they can be and I hope to find that magical packaging that has a smaller foot print (If anyone has any leads, please do reach out!).