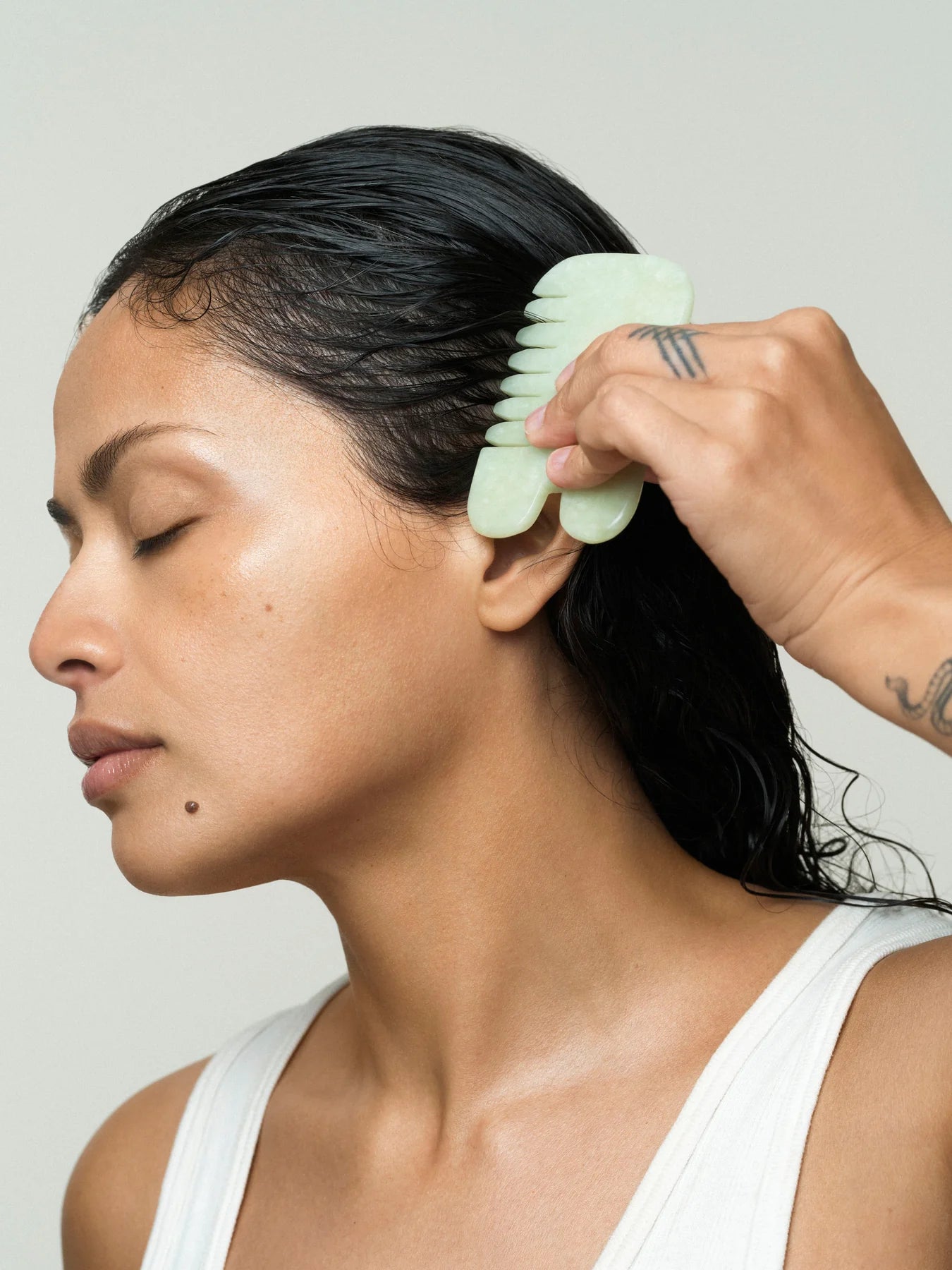 Supporting Your Immune System




ECHINACEA  
Echinacea is a popular herbal remedy in western herbal medicine when it comes to preventing and treating upper respiratory infections such as colds, flu and coughs. The herb posses' potent immune-boosting properties and the ability to counter viral and bacterial infections. 
Loaded with plant compounds that function as antioxidants, Echinacea helps our bodies defend against oxidative stress which can impact our immune system. 
Morning's Organic Echinacea is our go-to tincture for so many reasons; one being the full spectrum liquid extraction process, meaning all of the herb is used in the process, maintaining all the active chemical constituents of the Echinacea. This process results in the highest-quality end product. All of Morning's tinctures are Organic and made on Vancouver Island. 
















MANUKA HONEY
Raw Manuka Honey that's high on the MGO scale (which measures the concentration of Manuka's naturally occurring antibacterial compound, Methylglyoxal) is extremely beneficial in supporting immune function. The higher the MGO, the more potent the antibacterial properties are. 
Not all Manuka Honey is created equal. It's important to source high-quality honey from trusted brands that are transparent about their products and process'. 
Activist produces wildcrafted raw Manuka Honey in Aotearoa, New Zealand by bees that pollinate the native Mānuka Bush during a short seasonal window in the spring and summer. Their honey is independently tested to ensure quality and has been proven to have efficacy against antibiotic-resistant microbes, promoting its healing powers against pathogens internally and externally.  
Activist recommends using any of their Manuka Honey's above a 300MGO rating when looking to prevent and help to support against colds and flu. Obviously the 800MGO Honey will have the most potent antibacterial properties but 300MGO+ is absolutely fine for daily consumption.
A spoonful a day is great but if you're looking for more inspiration on how to incorporate into your daily routine, I highly suggest taking a look at their website. There are some great, simple recipes on there!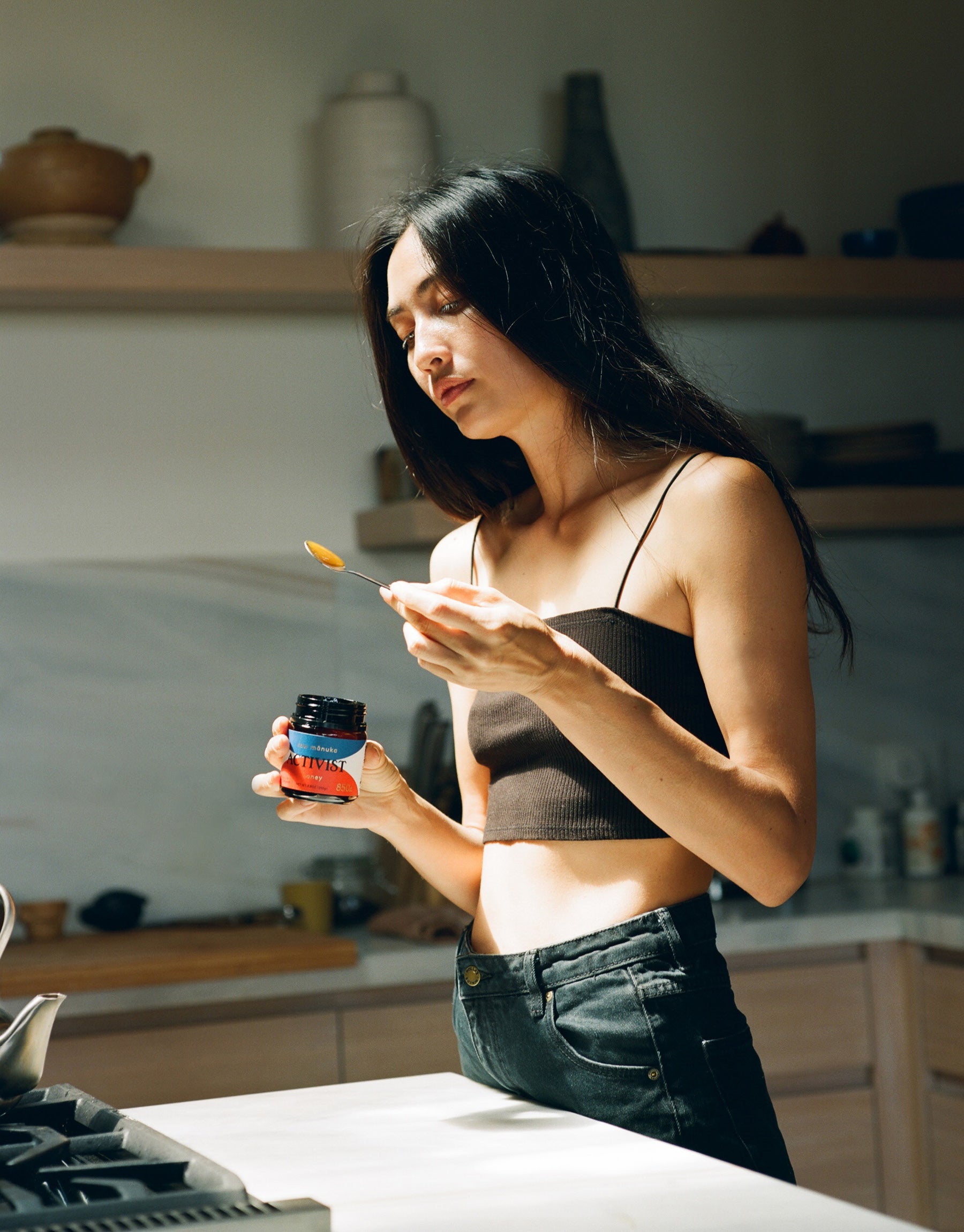 GUA SHA MASSAGE

In traditional Chinese medicine, the practice of Gua Sha is often used to help alleviate symptoms of cold and flu; reducing fever, sinus congestion and sore throats.
The method used is a little different to facial Gua Sha as the intention is to "scrape" the skin with medium pressure, producing little red marks (or Petichae) which appear where the pathogens are present. These marks typically stay on the skin for 3-4 days. For this type of treatment, we'd recommend either visiting a traditional Chinese medicine practitioner to ensure you aren't causing damage.
Good news is that you can still use your Gua Sha at-home to help to relieve head pressure, sinus congestion and boost your lymphatic system flow. 
We love our targeted Mushroom Gua Sha Stones to help with sinus pressure and congestion. There are lots of videos online to help you if you need!
We like to start by applying an oil or balm to the skin and massage the mushrooms tools lightly all around the orbital bone, beginning from the sinus' and gently gliding outwards across the cheekbone to the ear. Do this 5-7 times then drain down your neck, just behind the ear. 



















DRY BRUSH 
Another great way to boost your immune function is by dry body-brushing! You can do this pre-shower/ bath a couple of times a week to help keep your lymphatic system flowing!

Always dry brush in upwards motions, towards the heart applying medium pressure before bathing. 


_________________



*Please note that the information in this post isn't intended as medical or professional health advice. Consult your practitioner if you wish to discuss treatment of concerns specific to you.